Day 4 – For Sale – 'Pristine Indigo'
The continuing adventures of "Eric's Trip Around the Sun". One final trip with the iPod.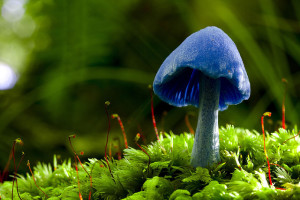 I know that as I progress down this path there might be some songs that might be appearing on this iPod greater than 10 times. That is what happens when you are a fan of a band and not just own their entire collection of music but a fairly significant bootleg collection as well. Up until this point, 94 songs in, I had not experienced more than 2 instances of a song.
Today is 'Ages of You', which featured the studio version, demos as well as a couple live versions from back in the day. Listening to 5 different versions of a song is not as bad as you might think. It becomes a montage when you start to pick out the nuances as the song has developed, i.e. how it was played live and begins to carry a little bit more importance than just the 1 off song.
From the Office of Peter Buck:
'This is kind of a companion piece to Burning Down. When we got tired of that song, we kept the two pieces that we like and rewrote the rest to come up with Ages Of You. We got tired of that one also. Recorded for Reckoning. Also remixed by Steve (Fjelstad).'
I have always had a soft spot for 'Burning Down' as the prototypical early R.E.M. by numbers jangly R.E.M. song. Lyrically, it's nothing all that special. 'Ages of You' is the bastard son to 'Burning Down' and of course featured on 'Dead Letter Office' as a choice B-Side of those early years.
It doesn't exhibit Michael Stipe's lyrical genius, or so you think. Search a term like Pristine Indigo on Google and you find what would appear to be a record company by the same name. I have not done exhaustive research on the concept but I think I would immediately put 2 and 2 together that this phrase inspired someone. It's 2 words put together that made people take notice. However, with Stipe, there were these mumbled phrases strewn all throughout their songs that caused people to sit on their asses and try to make out the fuck he was saying.
It's just a fucking B-Side, however. Nothing to see here. A track that the band said, 'Eh, we're sick of it'.
• R.E.M. – Aftermath
• Deerhunter – Agoraphobia
• Mucca Pazza – Agushev Cocek
• Jane's Addiction – Ain't No Right