Day 46 – Please Don't Be Surprised When You Find Me Dreaming Too
The continuing adventures of "Eric's Trip Around the Sun". One final trip with the iPod.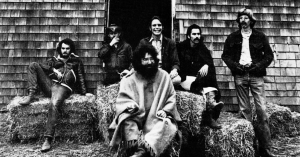 Being introduced/inducted/indoctrinated as a Dead Head has been a slow process. The Grateful Dead are one in themselves, above the echelon of "Jam" bands that attempt to put that magic in a bottle and put it before it's fan base as something that matters.
Beyond the music, it's the culture. Being a 'Deadhead' is a religious experience which for outsiders can be a little overwhelming. That same type of religious zeal exists for the follow-up to the Grateful Dead, in my eyes, Phish. While there might be some commonalities between both groups, the biggest difference, in my humble opinion, is an age which brings upon different cultural issues/complexities.
Based on the phenomenon itself, that there is something sociologically significant about fan bases forming these tight knit communities. Since my wife, who has identified herself as a 'Deadhead', I have had the extreme pleasure in accompanying her to several Further shows as well as being blessed with the opportunity to see the Grateful Dead on the 'Fare Thee Well' tour this summer at Soldier Field.
Over this time, I have gained respect and admiration for the fan base and also appreciation for some of the music that they have released. Their music has touched several different genres from psychaedelic, On the shortlist of favorites, it would be 'Box Of Rain', off of their album 'American Beauty' is one of their better folk moments. Among the important aspects of this song was that it was the last song at the last show that the band played in 1995 with Jerry Garcia. It was also the first song the band opened with at the Fare Thee Well shows in Chicago.
I might be in the minority here even amongst Deadheads, but I have to say that I have a strong prefence for the album version vs. any live version that I have heard. I guess if I was at the Shoreline in 1989 then I would get it.
To defend their music you could take an album like American Beauty and say if it was released in 1995 it would have been part of the Alt. Country scene and would have probably been a popular one at that. When you are an outsider to the scene, you fail to see this because the scene itself i.e. the Deadhead on the street becomes more representative of their music than the music. To me, this is unfortunate.
And if there is anything to fill a box of rain with, that would be it.
The Feelies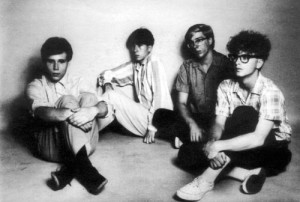 I feel as if I would be amiss if I did not mention The Feelies opening track from their classic, "Crazy Rhythms". 'The Boy with the Perpetual Nervousness' has always been on of my favorite opening tracks because it requires a certain level of patience. Sure, there are albums that open up with a minute or so "Beginning", but The Feelies try your patience.
The opening sequence of subtle percussion as the guitar slowly builds up volume makes anyone who is sitting at home playing this album realize that there is a point to it and to play it loud.
What truly has made this album special, and apparent on this track are the "Crazy Rhythms" present throughout. Anton Fier makes his presence known here and in a big way.
• The Walkmen – Bows and Arrows
• Belle & Sebastian – The Boy With The Arab Strap
• The Feelies – The Boy With the Perpetual Nervousness
• Caribou – Brahminy Kite