Day 51 – A Bunch of Lonesome Heroes
The continuing adventures of "Eric's Trip Around the Sun". One final trip with the iPod.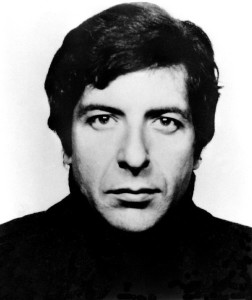 The last month has been a challenge for everyone. News out of every crevice feels more dreadful than the day before. At times, its difficult to comprehend or even write. In the meantime, my iPod has officially "Died". While there are still several days that are logged in, I was not able to get past the letter C before the damn thing died at a Yo La Tengo concert of all places.
As we write it's final farewell as well as to pick out a song that represents the tone of today's world, I figured Leonard Cohen would be the perfect individual to pick on.
Leonard Cohen is an acquired taste. There are plenty that cringe while listening to this Canadian crooner whose monotone delivery does not offer much excitement to his folksy tunes.
'A Bunch of Lonesome Heroes,' one of the more obscure and complicated songs on the album 'Songs from a Room,' offers a starkness that just felt natural in today's political climate. I would recommend listening to the entire album absorbing the all of the darkness and despair of the Partisan, about a man on the run from the Germans or the classic 'Bird on a Wire' describing a man whose looking to redeem his failures in life.
There are times when the tone of the song or songs might feel stronger than the words themselves. I think that following the news over the past month has been a very difficult ordeal. The moment you feel as if you get over one tragedy, another one occurs.
I get the impression that much of this will get worse before it will ever get better.
• The Minus 5 – Bullfight
• Massive Attack – Bumper Ball Dub (Karmacoma)
• Leonard Cohen – Bunch of Lonesome Heroes
• Dream Syndicate – Burn