Day 48 – Friendship Buttons
The continuing adventures of "Eric's Trip Around the Sun". One final trip with the iPod.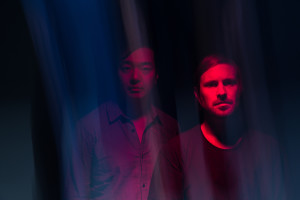 There are times when lyrics are not necessary to explain a theme. The visuals surround your head such as when you see people on the streets in Paris mourning those that were lost in the recent terrorist attacks.
When you see a father explain to a child that the flowers and the candles will protect them.
You realize that this is not being naïve. This is believing that love conquers all. We can still be inspired by humanity. The only way to fight hate is through love.
The Fuck Buttons (aka the Friendship Buttons to my friend Derek) have found ways over the past few albums to write music where lyrics are not necessary. They supply a barrage of electronic Post-Rock noise that paints an atmospheric view of something larger, surreal and yet complete.
>
I remember the first time that I saw them. It was the first show that my wife and I ever attended together. The Fuck Buttons had opened for Caribou and while I am not generally enthusiastic about men on the stage playing with keyboards, gadgets and computers, their performance was amazing and inspiring.
'Bright Tomorrow' is both beautiful and chaotic. Halfway through the song, it launches into white noise and muffled voices as if the 21st century was falling onto our shoulders.
And yet throughout, there is the primitive beat. Something old, something new.
• The Pixies – Brick is Red
• Led Zeppelin – Bring it on Home
• Pink Floyd – Bring the Boys Back Home
• The Pixies – Broken Face