Day 44 – Instructions for Dancing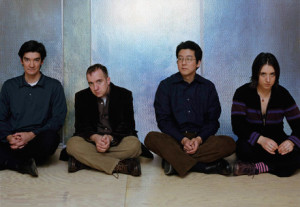 The continuing adventures of "Eric's Trip Around the Sun". One final trip with the iPod.
Stephin Merritt is different. Interviews with him would make Stephen Patrick Morrissey sound like a joyful rock star, however, for me, especially in interviews, I would compare him to Michael Stipe circa 1984 times 10. He suffers from a hearing condition called Hyperacusis which causes feedback in his left ear when the sound is above normal. This would definitely explain the setup for Magnetic Fields shows which are typically acoustic in nature.
His music with the Magnetic Fields, however, should be treasured. Their most ambitious album, 69 Love Songs, is indeed, 69 love songs that spans almost 3 hours worth of music. This is not a live boxed set or a boxed set of demos and rarities but rather a project that incapsulates the various dimensions of a love song. Trust me, there are not 69 ballads.
If there is one song that I would choose as my favorite, it would be, 'The Book of Love', a corny yet endearing ballad that captures in a very Stephin Merritt way, the true meaning of love.
Consider the first couple verses of the song:
The book of love is long and boring
No one can lift the damn thing
It's full of charts and facts and figures
And instructions for dancing
But I
I love it when you read to me
And you
You can read me anything
The book of love has music in it
In fact that's where music comes from
Some of it's just transcendental
Some of it's just really dumb
But I
I love it when you sing to me
And you
You can sing me anything
Merritt in his own manner suggests a jaded opinion of the definition of love; one that the rules of love are pretty ridiculous with various mannerisms and such defining what it is and yet he has no problems or issues initiating these mannerisms with his lover.
It's presented in such a down-to-earth reserved manner it transcends itself in beauty. There have been covers of the song, most famously by Peter Gabriel who is able to nail it.
The love song is something that I am generally not a sucker for. I think that we have all listened to our fair share of power ballads by the likes of Foreigner not to get too swept up into Extreme performing "More than Words". Maybe I am just in the mood considering that I just wrote about another love song yesterday and decided to stay in the mood.
No matter. I do think it would make any shortlist of my favorite love songs of all time.
• Billie Holiday – Body and Soul
• R.E.M. – Body Count
• Luna – Bonnie and Clyde
• The Buzzcocks – Boredom