Day 49 – Panda Bear
The continuing adventures of "Eric's Trip Around the Sun". One final trip with the iPod.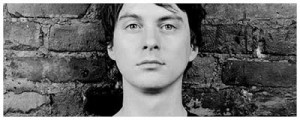 I had written about Panda Bear's 'Person Pitch' back in 2013 rating it at the time as #9 on the all time Zimmy List.
Thinking about music that fucked me over, it's still as mesmerizing to this day as it was back then. Looking back over the past 10 years there are very few albums that I can think of that completely blew the shit out of the water. It's Brian Wilson on acid.
Panda Bear- Bros from peru ana ana peru on Vimeo.
As much as I admire 'Comfy in Nautica', it is 'Bros' which is the true 'Stairway to Heaven' moment. Clocking in at over 12:30, it contains several transitions along the way that's dreamlike, maybe a little reminiscing from times past.
At first listen, Panda Bear's use of effects and echoes throughout the music make the lyrics for the most part incomprehensible. Thankfully, one of the main uses of the internet is being able to search on useful items such as lyrics considering that if the artist does not provide them, there are a host of individuals being paid by the US Government to search out and identify lyrics in songs.
Between the examination of the title and the lyrics that have been posted, it's fairly obvious in my opinion the song reflects on the relationship between 2 brothers, albeit from a very early stage. In the midst of the song, there are moments when you hear a baby cry and of course the various emotions that the older brother is feeling regarding his younger brother.
Yet, the uncanny way that it's performed, it feels like a memory that is fading away. The words shouldn't be perfectly understandable. As I am turning 43, I surely cannot remember exact sentences of when I was five but I can still remember feelings and senses from that time.
For Panda Bear to be able to capture this just blows my mind.
• PJ Harvey – Broken Harp
• The Baseball Project – Broken Man
• Granddaddy – Broken Household Applicance National Forest
• Panda Bear – Bros