Day 16 – Stuck in the Woods
Day 16 –
The continuing adventures of "Eric's Trip Around the Sun". One final trip with the iPod.
I am writing about the 15th day as I speak and I can admit that I am surprised that I have made it this far. Beyond the initial hump of trying to write daily, it's allowed me to free my mind from the element of the daily grind which can bring you down. It's a brain exercise about writing about something that does not involve a job or bills or why there are ants by our doorway. It might contain some daily stories but it allows me my own mode of meditation. I've had some days where my iPod listening has not been part of my daily ritual as well as moments that have encountered that have not allowed me to write. I might only have about 3 readers but if there is one thing that I can say about them is that they are Class A individuals through and through. They are the reliable, top of their class, awesome people that you are so worthy to know. For you three out three, I thank you!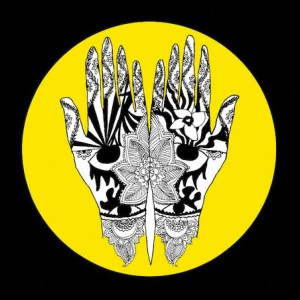 If there is any current music that I gravitate towards, it would be lo-fi psychedelic music. My short list of bands would include: Ty Segall, White Fence, Woods, Guided by Voices and Thee Oh Sees. Woods can be described as a lo-fi psychedelic folk sound maybe along the same lines as the Byrds.
'Any Other Day' from their album Sun and Shade clocks in at at a paltry 1:57 which is just enough time for Tom Brady and his deflated balls to march down the field and get a game winning score. In fact, a total of 7 of the 12 songs clock in at less than 3 minutes. They still have the ability to sustain a balanced offense as there are a couple lengthy psychedelic jams as well.
They are one of the few bands that has made it through 8 official records without coming out with a stinker, slowly allowing for their sound and production to grow without losing the essence of what they are. At the same time, they have been prolific, churning out about an album a year of great folk pop songs that feel perfect on a beautiful summer afternoon chilling in the park staring at the trees and the birds flying by.
While the album versions of the materials are strong, where they exhibit their true prowess, is when they are live and allow for their longer jams to take a life of their own. To me, this is what makes them stand out among their peers.
For a starting point, I would suggest either Sun and Shade or Songs of Shame which contains the nuggets inspired 'September with Pete,' clocking in close to 10 minutes.
• Massive Attack – Antistar
• The National – Apartment Story
• Bow Wow Wow – Aphrodisiac
• Animal Collective – Applesauce